Price for Gymneo subscribers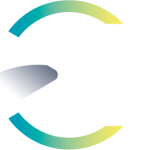 0.€
For all the important events your club hosts: competitions, celebrations, tombola… to get the crowds lining up, you need effective communication!
Put up flyers in your gym, on your partners' premises, and in shopping centers.
A3 posters are ideal here, because they're big enough to be highly visible.
Online printing from your file.
A3 Posters:
• Printing : Single-sided CMYK color
• Paper : 170gsm coated paper
• Dimensions : 42 x 29.7 cm (A3 format)
How do you prepare files for printing?
• File format: PDF 1:1 size (not password protected). Choose the best quality or the standard PDF/X-1a:2001 (excluding crop marks)
• Bleed: Bleed area must be 2 mm on each side for a total format size of 42.4 x 30.1 cm. The bleed area will ultimately be trimmed to give a finished flyer size of 42 x 29.7 cm. A minimum distance of 3mm is needed between any text and crop marks.
• Resolution: 300 dpi