"On your own, you go faster, together, you go further"
The spirit of a club and its performance depend above all on the cohesion of the team!
You want to give your team of coaches the means to move in the same direction
You have certified coaches and volunteer coaches. They don't all have formal training, or they come from different training backgrounds. Perhaps they don't have the same reference points for training so it can be difficult for them to discuss technique. But if they can work along the same lines, no matter what their level, you'll find the entire club moves forward.
You want to maintain the motivation of your gymnasts and coaches
As you know, feeling good about belonging to a club comes from the enjoyment you experience there! The feeling that you have the means to work effectively and keep progressing is the foundation of this motivation. Make them proud to be a member of your club.
You don't have the material and financial means to train all of your staff
There are a lot of groups that need coaching during the week. Your coaches have enough on their plates – some of them have another job on the side, and others have to travel a lot for competitions. You can't even conceive of sending them all off on a training, not to mention the expense of it all.
Give your coaches a way to work at their own pace, with reference points in common
GYMNEOTV FOR YOUR CLUB
A platform for your team, supportive tools for each coach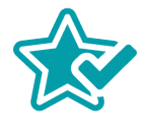 A training library classified by apparatus and by level
Each coach has access to their own training library, at the gym or at home, and can easily find their favorite materials or training-in-progress with their personal account.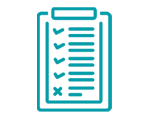 A database of exercises that can be customized in a few clicks
To prepare for training sessions, or just to look for new ideas, each coach can create their list of drills, and add their own reference notes.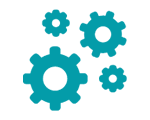 Practical tools to use every day during training
To quickly get to what they need, each coach can access their gymnast lists, floor music, test and competition tracking, and notes, plus exercises shown with images and in slow motion to be able to show their gymnasts.
BONUS
A "sharing" tool to allow coaches to
communicate their training lists to each other
Each coach can, from his personal space, transfer his training list to another coach of the club or to all the coaches of the club. This feature allows to follow the training program in case of absence or to give useful technical information to the whole team, especially for the technical manager of the club.
( function only available for CLUB PRO version subscriptions with multiple users )
We've come up with a support tool that's easy to access and designed specifically for coaches
Experts in the training of coaches, we offer on GymneoTV comprehensive, detailed training materials whose quality is recognized among the best didactic tools available in women's artistic gymnastics.
Your new GymneoTV platform is the only place that brings together all the necessary tools for coaches. It has been designed to offer your team support, knowledge, and ideas.
GYMNEOTV SUBSCRIPTIONS
Options to meet your needs
Benefits of Club subscription
Your club subscription allows you to add as many users as you like to your GymneoTV account, at a reduced rate.
That way you can customize your subscription for the needs of your club, and allow each of your coaches to personalize their training path and access their own tools for training sessions.
GYMNEOTV
An exceptional experience for improving the performance of your coaches and raising the level of your club
LET'S DISCUSS YOUR NEEDS
CLASSIC OR PRO VERSION?
Thanks to our Club subscription, all of your coaches can benefit from more than 105 training courses spanning all apparatus, as well as more than 3240 ideas for exercises, to develop their personal and professional skills. They can also access a range of innovative tools for training, designed for their needs, to save time and increase efficiency.
DON'T KNOW WHICH SUBSCRIPTION TO CHOOSE?
STILL HAVE QUESTIONS?
We're here to answer your questions,
click below to get a call-back from an advisor