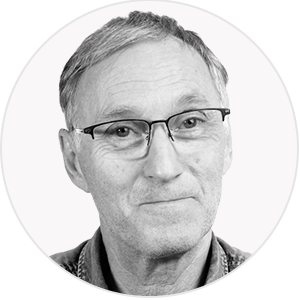 Eric Boucharin

High level coach in Women's Artistic Gymnastics
FIG Expert Trainer
Eric began his career as a gymnast for the men's national team in the 1980s. At the end of his studies as a PE teacher at the INSEP (Paris) he switched to the women's performance training scene at the Créteil club. He quickly became responsible for the junior national team in preparation for the 1988 European Championships. He then moved to Spain to take charge of the high level centre in Barcelona, for the preparation of the 1992, 1996 and 2000 Olympic Games. Back in France, he prepared gymnasts for the Athens 2004 and Rio 2016 Olympic Games.
He successively directed the Pôle espoir of Dijon, Créteil and Toulon as a technical manager for the French Gymnastics Federation and the Ministry of Youth and Sports, as well as the Olympic preparation centre in Barcelona. These different responsibilities led him to 5 Olympic Games, 8 World Championships and 12 European Championships.
After a 3-year stint at the American International School in Stamford, Singapore, his last coaching assignment took him to Munich, where he was the technical director of the 4 Olympic disciplines of the Bavarian Federation in Germany.
In addition to his passion and expertise for high level training, he is also an expert trainer for the International Gymnastics Federation. Over the past 22 years he has participated in more than 15 FIG academies around the world. His experience also allows him to participate in numerous training camps of continental unions such as the European Union or the Asian Gymnastics Union, as well as various technical and scientific symposiums.
FIND OUT OUR 2 NEW SERVICES