Choose the section you are interested in
---
Straight jumps and variants
Forward skills off the trampoline
Backward skills off the trampoline
GymneoLive Training - Experience a training session as though you were there
With GymneoLive sessions, open the doors to the gym and come in… you have front row seats!
Watch a training session as it really happens, and see how the coach organizes the session. You see the teaching techniques used, the stations set up, and the modifications and adaptations created when the exercises aren't suited to the gymnasts.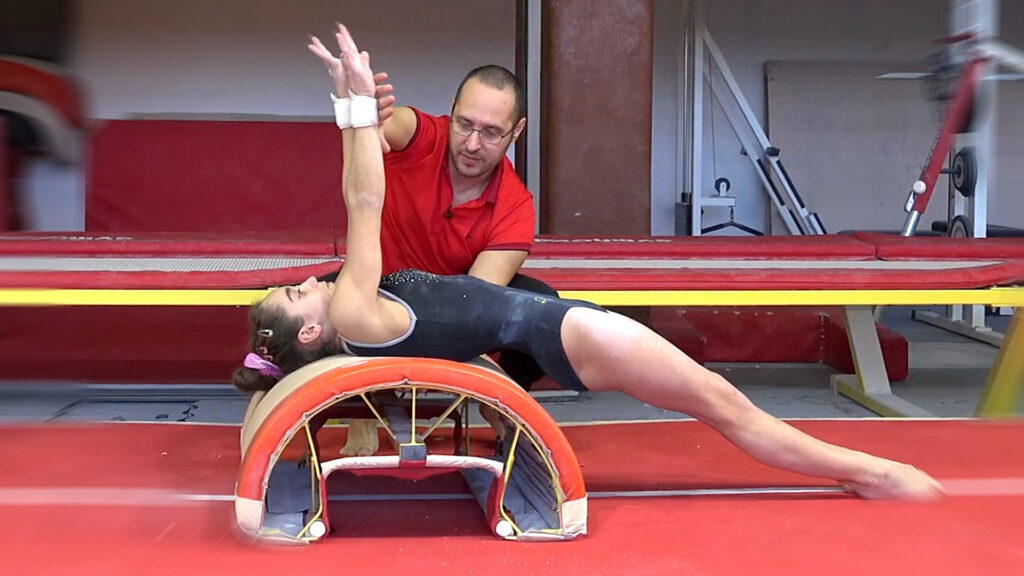 You'll hear the gymnasts' reactions and the instructions they're given, as though you were there in person. Situations you'll find enriching, that apply the advice and techniques presented in all of our training materials on gymnastics elements.
Variations: Some GymneoLive sessions are filmed with two coaches present. Even more to learn from the questions and exchanges on technique between coaches, and the answers given directly to the gymnasts.
GymneoLive sessions are online – are you ready… set? Then go! Venture into training territory with us!